Posted by Darren MacEachern on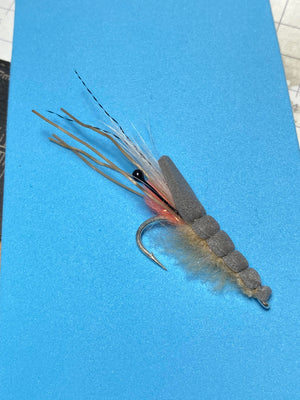 I recently had a request from a client to tie up a set of these somewhat unique "dry" flies for pursuing bonefish. the pattern is a mash up of Peterson's Spawning Shrimp and Gartside's Gurgler. I tied these in sizes #2 and #4 and they float really well in the dunk tests I performed. I do have plans to try out some freshwater colors in the spring for bass.  Original article "Raising the Ghosts" - https://www.flyfisherman.com/editorial/raising-the-ghosts/360782 ★★★ Spawning Gurgler Fly Pattern Recipe ★★★ Hook: saltwater hook #2-8Thread: Tan 8/0 70dSpawn sac: Shrimp Pink laser dubbingHead: White fox furAntenna: Black crystal...
Posted by Darren MacEachern on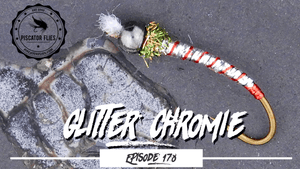 Phil Rowley's Chromie chironomid fly pattern is a juicy little fly for still water. This chironomid pattern imitates the gaseous silver look that the pupae exhibit as they begin to ascend to the water surface to enter their next life-stage. The red in the fly comes from the remnants of the larval bloodworm stage that can be seen in segments along the body. Phil ties this pattern in silver, gunmetal gray and black (Black Sally) versions. If you don't have the Stillwater Solutions Midge Gill, you can use EP fiber, ostrich herl or calf tail instead. The Midge Gill is...